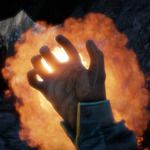 Steve64b's Far Cry-related projects
My projects here are about editing/modding Far Cry 4 & 5. So far, I've developed the following:
Far Cry 4
Far Cry 5 / Arcade
Far Cry 5 uses yet again a different dat/fat packing scheme, but the rest of the modding procedure should be familiar for other Far Cry modders.
Template Map NEW ASSETS map: Team DeathMatch Map Template with scripting and otherwise unavailable assets.

Template Map NEW ASSETS+SCRIPTING: Journey map with the same assets as above, but also offering additional premade scripting actions. To change HUD text, look here for the ids.

My Far Cry 5 Arcade Editormod: PC-only mod of the Arcade Editor, bypassing limitations and adding even more assets and features.
Far Cry 5 Community Maps index: Listing of maps published in the Far Cry Arcade, with less restricted filter options than the Arcade website.
Far Cry 5 Map Swapper: Loads an alternate map instead of maps published by creator 'MapSwapper'. Useful for porting console maps to PC and vice versa. Xbox too this time! ;)
Far Cry Arcade Object List: Searchable list of assets you can use in the Far Cry 5 Editor.
Far Cry Arcade Video List: Auto-updating list of Far Cry video content found on YouTube.
Far Cry 5 Texts: Search through Far Cry 5's oasis text strings. Useful for finding the number to input for setting text on the "Change HUD Text" Script action.
I develop these projects in my spare time, for fun, and I offer them to you for free.
The development process takes some time, and if you feel like helping me keep awake at night, you can get me a coffee. :)

Feel free to send me a PM on The Far Cry Mods forum.
DISCLAIMER: This site and my projects are not supported nor endorsed by Ubisoft. Projects are provided 'AS-IS' and are subject to change.